Longterm Anarchist Prisoners
These are, of course, not all of the longterm anarchist prisoners, only all of those we have been in touch with, either directly or via their support crews. If you support a longterm anarchist prisoner who would like to have their situation or words featured on this page, please email us at june11th at riseup dot net.
(Click here for translations of our call for prisoner contributions)
Marius Mason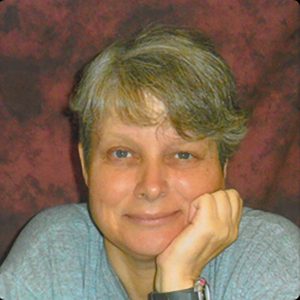 Marius Mason is an anarchist, environmental, and animal rights prisoner. In March 2008, he was arrested by federal authorities for charges related to two acts of property destruction that occurred in 1999 and 2000 – damaging an office connected to GMO (Genetically Modified Organism) research, and destroying a piece of logging equipment. No one was injured in either act. He faced a life sentence before accepting a plea bargain in September 2008.
Mason was sentenced on February 5, 2009 in federal court in Lansing, Michigan. He received almost 22 years – the longest sentence of any Green Scare prisoner. An appeal for a reduction in his sentence was denied in 2010.
The Green Scare is the name given to the arrests of animal rights and environmental activists who have been charged with acts of economic sabotage. Federal authorities have sought outrageous sentences (often life in prison) and have publicly and legally labeled the activists as "terrorists" – despite the fact that no one has been killed or injured in any of the acts. For an intro to the Green Scare, see here.
Supporting Marius Mason does not mean agreeing with his acts. It does mean opposing the fear-mongering tactics of the federal government, and the outrageous sentences they have imposed.
For more information:
Address:
Marie (Marius) Mason #04672-061
FMC Carswell
P.O. Box 27137
Fort Worth, TX 76127
address outer envelope to Marie (Marius) Mason, inside to Marius
Sean Swain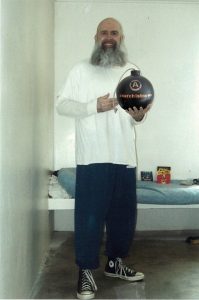 Sean Swain is a hostage held by a lawless rogue-state calling itself "The State of Ohio."1 He has been held without legal conviction or sentence since 1991 for the self-defense killing of a court official's relative who broke into Sean's home and threatened his life. In fall of 2012, prisoners calling themselves the Army of the 12 Monkeys (A12M) got rowdy at Mansfield Correctional, and the prison authorities assumed "that anarchist" Sean Swain must have been behind it and threw him in supermax isolation. Sean denies any involvement or affiliation with the A12M and is in the process of suing the ODRC for targetting him based exclusively on his ideology and political speech.
Sean is the only son of a retired auto worker and stay-home mom. He has renounced his high school diploma, his college degree, and his honorable discharge from the U.S. military. Before being taken hostage, Sean worked as a newspaper columnist and as a union organizer.
Sean is mounting his third run for Governor of Ohio in 2014. If elected, he promises to decommission the Ohio National Guard, empty Ohio's prisons and turn them into squats, recognize Native American land rights as set forth by the Treaty of Greenville, arm the tribes with national guard weaponry, to include tanks and attack helicopters, refuse to sign any budget causing the government to shut down, and sign an Executive Order making it legal to assassinate him if he remains in office longer than 90 days.
Though innocent of any crime, and though he is held without legal conviction or sentence, Sean will only be liberated when the illegitimate power of the lawless rogue state holding him hostage is abolished once and for all.
The State started the war. Sean Swain intends to finish it.
To get up to date info about Sean, send an email to seanswain-subscribe@lists.riseup.net and you'll be added to his email notification list. Thank you!
For more information:
http://seanswain.org/about-sean-swain/
Burning Down: The Songs of Anarchist Prisoner Sean Swain
Some translated information:
Spanish
Italian
Portuguese
Address:
Sean Swain #243-205
Warren CI
P.O. Box 120
Lebanon, Ohio 45036
Michael Kimble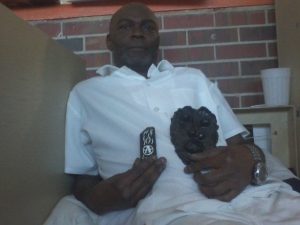 Michael Kimble is a black, gay anarchist serving a life sentence in Alabama for the murder of a white, homophobic, racist bigot.
During his first years of imprisonment, Michael embraced communism, but soon moved away from it and toward anarchy because, as he describes it "anarchism is not about building a hierarchical structure for liberation somewhere in the distant future, but about living your life, now, in a fashion that's liberating."
Michael has a long history of both individual and collective struggle against prison authority, and continues to engage in the fight against prison slave labor as part of the Free Alabama Movement.
For more information:
http://anarchylive.noblogs.org
Some translated information:
Greek
Portuguese
Address:
Michael Kimble
#138017
3700 Holman Unit
Atmore, AL 36503
Jeremy Hammond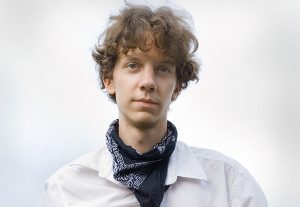 A former member of the hacking network Anonymous who has become a cause celebre for hacktivists, civil libertarians and those concerned about the rights of whistleblowers, is a gifted young computer programmer who is currently spending a decade in prison. His crime? Leaking information from the private intelligence firm Strategic Forecasting, information which revealed that Stratfor had been spying on human rights activists at the behest of corporations and the U.S. government.
In March 2012 Jeremy was arrested in his Chicago home and charged with violations of the Computer Fraud and Abuse Act, the same legislation used to prosecute Aaron Swartz. This outdated law, written before the Internet was even created, gives absurdly broad powers to corporations and prosecutors to criminalize an array of online activity and pursue extreme and disproportionate sentences. By contrast, Jeremy's co-defendants in Ireland will not be prosecuted and in the U.K. none will spend more than 16 months in prison.
In a non-cooperating plea deal, Jeremy pled guilty to one count of the Computer Fraud and Abuse Act. Despite lodging nearly 265 letters of support calling on judge Loretta Preska to show leniency, Jeremy was sentenced to the maximum allowed under his plea agreement.
Since his arrest, Jeremy has been denied bail, cut off from his family, and held in solitary confinement- treatment normally reserved for the most egregious offenses. He did nothing for personal gain and everything in hopes of making the world a better place and he needs our support now more than ever.
For more information:
http://freejeremy.net
Address:
Jeremy Hammond #18729-424
FCI Milan
P.O. Box 1000
Milan, MI 48160
Thomas Meyer-Falk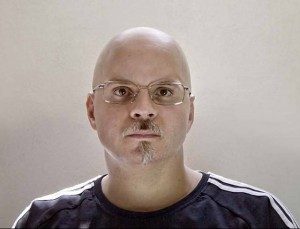 Imprisoned since 1996 for a bank robbery done to fund political projects, he was sentenced to almost sixteen years. His sentence is now completed, but he is kept imprisoned indefinitely by a "preventative detention" law. He hopes to be released by 2023.
For more information:
Thomas's support website
Address:
Thomas Meyer-Falk
c/o jva freiburg
Hermann-Herder-Str. 8
d 79104 Freiburg
germany
Alfredo Cospito & Nicola Gai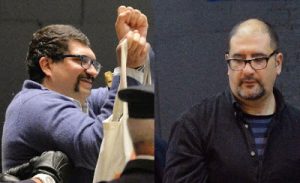 Alfredo Cospito (ten years and 8 months) and Nicola Gai (9 years and 4 months), from Turin, Italy, imprisoned for their shooting of Ansaldo Nuclear chief Roberto Adinolfi
sentencing statements:
"We'll get out of here branded as terrorists, the amusing thing is that you can say that without seeming ridiculous: it is what the law states. One thing sure is that words have lost all their meaning; if we are terrorists, what would you call those who produce weapons, tracking systems for missiles, drones, fighter-bombers, equipment to hunt people trying to cross borders, nuclear power stations, those who do deals with assassins in uniform and famous dictators, in other words, how would you define Finmeccanica?"
Nicola Gai
"We saw Adinolfi smiling slyly and playing the victim from television screens. We saw him lecturing against 'terrorism' in schools. But I wonder: what is terrorism? A gunshot, a searing pain, an open wound or the incessant, continuous threat of a slow death devouring you from inside?
The continuous incessant terror that one of their nuclear plants can vomit death and desolation upon us all of a sudden? Ansaldo Nucleare and Finmeccanica bear huge responsibilities. Their projects continue to sow death everywhere. Recently the rumour has spread of probable investments in the enlargement of the nuclear plant of Kryko, Slovenia, a high seismic risk area very close to Italy. In Cernadova, Romania, several incidents have occurred since 2000, caused by Ansaldo's stupidity during the construction of one of their plants. How many lives have been lost? How much blood shed? Technocrats of Anslado and Finmeccanica, all facile smiles and a 'clean' conscience: your 'progress' stinks of death, and the death you sow all over the world is shouting for revenge."
Alfredo Cospito
For more information:
http://325.nostate.net/tag/alfredo-cospito/
https://325.nostate.net/tag/nicola-gai/
Address:
Nicola Gai
Alfredo Cospito
C.C Via Argione 327
44122 Ferrara
Italy
Bill Dunne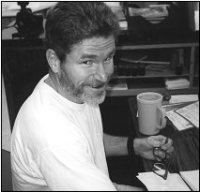 Bill Dunne is an anti-authoritarian sentenced to 90 years for the attempted liberation of comrades from Seattle's King County Jail in 1979 and for attempting to break himself out of Leavenworth Penitentiary in 1983. Dunne was charged with possession of an automatic weapon, auto theft, and with aiding & abetting the escape. Charges further alleged the operation was financed by bank expropriations and facilitated by illegal acquisition of weapons and explosives. Bill and his codefendant, Larry Giddings, were accused by police of being "members of a small, heavily armed group of revolutionaries," associated with the Wellspring Communion.
Dunne has made the rounds of the federal prison system with stints at the infamous Control Unit in Marion, Illinois; Atwater; and Big Sandy where he has assisted prisoners with political & academic education. Bill also organizes solidarity runs in conjunction with the Anarchist Black Cross Federation's "Running Down the Walls" 5K runs and has edited and written for 4 Struggle magazine.
Larry Giddings was paroled from federal prison in 2004. Bill went before the parole board in the winter of 2014, was rejected and given a 15 year 'hit' (meaning he cannot go back to the board for that time period).
Address:
Bill Dunne #10916-086
FCI Victorville Medium I
PO Box 3725
Adelanto, California 92301
Eric King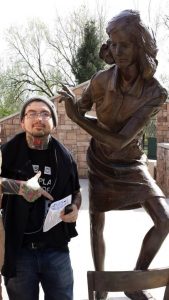 Eric G. King, a vegan anarchist, was arrested and charged with an attempted firebombing of a government official's office in Kansas City, MO in September 2014. Eric was being charged with throwing a hammer through a window of the building, followed by two lit Molotov cocktails. The criminal complaint states that both incendiary devices failed to ignite.
On March 3, 2016, he accepted a non-cooperating plea agreement to one count of using "explosive materials to commit arson of property used in or affecting interstate commerce." The statutory minimum and maximum for this charge is 10 years. He will likely be sentenced in summer 2016 (check back often for the actual sentencing date once we have it). He will remained locked inside the private prison that he has been held hostage in since his arrest until he is sentenced, at which point he will be transferred into the custody of the Bureau of Prisons for the remainder of his sentence.
Eric was identified as a suspect by local police because he had previously come under suspicion for anti-government and anti-police graffiti. He is currently being held in the Corrections Corporation of America's Leavenworth Detention Center.
Since his arrest and subsequent incarceration, he has been extremely isolated from his loved ones and has repeatedly been targeted by the guards, who have regularly put his safety in jeopardy. Eric was held in segregation for six months at one point and is often subjected to stints in "the hole" after the guards target him. Despite these struggles, he continues to maintain his good spirits and resolve to see this situation through to the end. He is also maintaining his dedication to struggling for a world free of domination and oppression.
For more information:
http://supportericking.org
Address:
Eric King #27090045
FCI Florence
Federal Correctional Institution
PO Box 6000
Florence, CO 81226
Walter Bond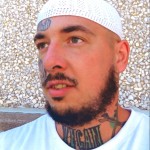 Walter Bond is an imprisoned Animal Liberation Front activist who was arrested in the summer of 2010 for the "ALF Lone Wolf" arsons of a sheepskin factory in Denver, Colorado, a leather factory in Salt Lake City, Utah and the Tiburon restaurant in Sandy, Utah which sold the incredibly cruel product foie gras. He pled guilty to all three arsons as well as one count of AETA (the infamous Animal Enterprise Terrorism Act). Walter received a total prison sentence of 12 years and 3 months and is scheduled for release on April 14, 2021.
In addition to Walter's struggle for Animal Liberation he is also vehemently Straight Edge and opposes drug culture in all its various forms. In the winter of 1997 Walter destroyed one of the largest meth operations in north Iowa, an act of vigilante justice that earned him 4 years in state prison and became the subject of the song and music video "To Ashes" by the band "Earth Crisis". Walter is also the author of the book "Always Looking Forward," a collection of essays and interviews that he wrote while in county jails in Utah and Colorado for his underground resistance against Animal exploitation.
From January 2012 to March 11, 2015, Walter was imprisoned in a Communications Management Unit (CMU) in the United States Penitentiary at Marion, Illinois. (CMU's are specialized, secretive and restricted prison units set up originally to house Muslim Political Prisoners.) In March 2015, the Bureau of Prisons granted his request for transfer to the general population at USP Marion. On September 21, 2015, Walter was transferred to FCI Greenville.
Walter remains defiant in the face of adversity and has written numerous articles, essays, and interviews that have traversed the globe through the internet and have been published in a number of periodicals and books and have been translated into several different languages.
Walter Bond's entire philosophy and program of action is centered on these six words: "Animal liberation, whatever it may take!"
For more information:
http://supportwalter.org/
Address:
Walter Bond #37096-013
FCI Terre Haute CMU
PO Box 33
Terre Haute, IN 47808
Jennifer Gann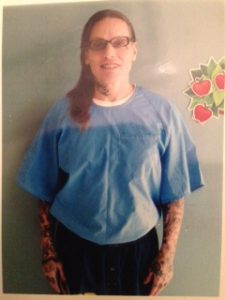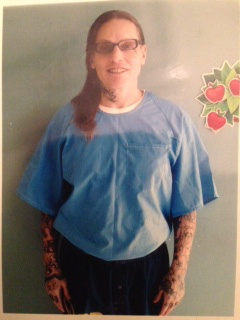 Jennifer Gann is an anti-authoritarian trans woman and insurrectionist amazon held captive for over 25 years for armed robberies and a 1995 attack on a district attorney and associate prison warden. She took part in the 1991 Folsom Prison hunger strike, after which she was beaten and tortured, convicted for armed resistance, and sentenced to multiple 25-to-life sentences under the Three Strikes Law. She has spent over ten years in solitary confinement at Folsom and the Pelican Bay Secure Housing Unit. Despite all of this, Jennifer continues to struggle for freedom, remaining a committed anti-authoritarian, anti-imperialist, anti-racist, anti-fascist, and anti-capitalist.
For more information:
http://babygirlgann.noblogs.org
Address:
J. Gann #E-23852
Salinas Valley State Prison
P. O. Box 1050
Soledad, CA 93960-1050
[Address envelope to J. Gann, letter to Jennifer]
Jay Chase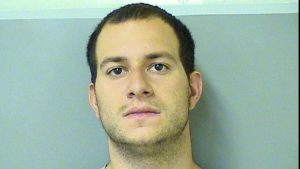 The NATO 3 were arrested on May 16, 2012 in the lead up to the anti-NATO protests in Chicago, Illinois. They were originally charged with 11 felony counts under the Illinois state version of the USA Patriot Act including material aid for terrorism, conspiracy to commit terrorism & possession of an incendiary device. What surfaced after their arrest were that two undercover cops, "Mo" and "Gloves" had been trying to entrap  these three activists and others as part of Chicago's surveillance & targeting of the local  activist community. The NATO 3 went to trial on January 21, 2014, were acquitted of all terrorism counts on February 7. They were found guilty of possession of an incendiary device with the intent to commit arson, possession of an incendiary device with the knowledge that another intended to commit arson and mob action. On April 25, 2014, Brian Church was sentenced to five years, Brent Betterly to six years, and Jared Chase to eight years. In November 2014, Brian Church was released on parole. In April 2015, Brent Betterly was released on parole. In April 2016, Jared was sentenced to an additional year in prison for squirting a shampoo bottle of his human waste at a correctional officer. Jared said in a letter that he acted out when he did not receive the special diet or vitamins prescribed for Huntington's disease, which is hereditary and marked early on by personality changes, irritability, impulsiveness and impaired judgment.
For more information:
http://freethenato3.wordpress.com
Address:
Jared Chase #M44710
Dixon Correctional Center
2600 North Brinton Ave
Dixon, IL 61021
The Cleveland Four

The Cleveland 4 were four Occupy Cleveland activists, Brandon, Connor, Doug and "Skelly." The four were arrested on April 30th, 2012 and accused of plotting a series of bombings, including that of an area bridge. The reality is that the FBI, working with an informant, created the scheme, produced the explosives, and coerced these four into participating. Connor, Doug, and Brandon took non cooperating plea deals and pleaded guilty to all charges. The judge applied a "terrorist enhancement" charge to each of them. Doug is serving 11.5 years, Brandon 9 years 9 months, and Connor 8 years 1 month. Skelly took his case to trial acting as his own lawyer. He was found guilty on all counts by his jury and sentenced to 10 years. The four have appealed their cases and lost.
For more information:
http://cleveland4solidarity.org
Addresses:
Joshua Stafford #57976-060
USP McCreary
P.O. BOX 3000
Pine Knot, KY 42635
[Address envelope to Joshua Stafford, letter to Skelly]
Connor Stevens #57978-060
FCI Gilmer
PO Box 6000
Glenville, WV 26351
Doug Wright #57973-060
FCI Talladega
P.M.B. 725
Talladega, AL 35160
[Note: We are no longer listing Brandon Baxter because he has repeatedly been manipulative and abusive toward women who have offered him support, and has refused to take responsibility for his behavior. See also anarchist prisoner Eric King's statement.]
Conspiracy of Cells of Fire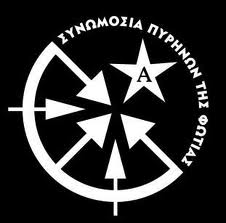 For more information:
http://325.nostate.net/tag/conspiracy-of-cells-of-fire/
Addresses:
Christos Tsakalos
Dikastiki Filaki Koridallou – A Pteryga
Koridallos
TK 18110 Athens
Greece
Gerasimos Tsakalos
Dikastiki Filaki Koridallou – A pteryga
Koridallos
T.K. 18110 Athens
Greece
Olga Oikonomidou
Dikastiki Fylaki Korydallou – Gynaikeies Fylakes
Koridallos
T.K. 18110 Athens
Greece
Giorgos Polidoros
Dikastiki Fylaki – A Pteryga
Koridallos
TK 18110 Athens
Greece
Mihalis Nikolopoulos
Dikastiki Filaki – A Pteryga
Koridallos
TK 18110 Athens
Greece
Giorgos Nikolopoulos
Dikastiki Filaki – A Pteryga
Koridallos
TK 18110 Athens
Greece
Panagiotis Argirou
Dikastiki Filaki – A Pteryga
Koridallos
TK 18110 Athens
Greece
Damianos Bolano
Dikastiki Filaki – A Pteryga
Koridallos
TK 18110 Athens
Greece
Theofilos Mavropoulos
Dikastiki Filaki – A Pteriga
Koridallos
T.K. 18110 Athens
Greece
Nikos Romanos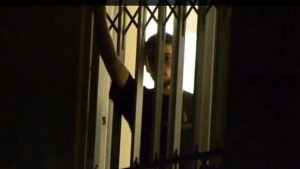 For more information:
https://325.nostate.net/tag/nikos-romanos/
Address:
Nikos Romano
Dikastiki Filaki – A Pteryga
Koridallos
TK 18110 Athens
Greece
Bayram Məmmədov & Giyas İbrahimov
The students Giyas Ibrahimov and Bayram Mammadov were arrested on 10 May 2016 in Baku, Azerbaijan, after the authorities claimed that police had "discovered" heroin in their possession. But the fact is they sprayed a graffiti "Happy Slave Day" & "Fuck the System" on the statue of Heydar Aliyev, the former President of Azerbaijan and father of actual authoritarian president Ilham Aliyev, and posted a photo of this political graffiti on Facebook.
Giyas Ibrahimov and Bayram Mammadov told that the drugs had been planted on them by police, and then "discovered" in the presence of "witnesses" who work for the police. Bayram Mammadov and Giyas Ibrahimov say this was planted, and during questioning they were only asked questions about the graffiti.
The drug charges against Giyas Ibrahimov and Bayram Mammadov have been fabricated with the sole purpose of punishing them for their political
protest. They have complained of torture and other ill-treatment in custody, including severe beatings and threat of rape, aimed at forcing them to apologise publicly for insulting Heydar Aliyev. They were subjected to severe beatings by police officers when they refused to apologise.
Giyas and Bayram were sentenced to ten years for their political graffiti.
For more information:
Insurrection News
Addresses:
Bayram Məmmədov, Giyas İbrahimov
Bakı şəhəri Kürdəxanı qəsəbəsi
Bakı İstintaq Təcridxanası
Sabuncu Rayon
AZ1059
Azerbaijan
Lisa
Lisa was sentenced in July 2017 to 7.5 years in prison for the robbery of a bank in Aachen, Germany in 2014.  Lisa speaks Spanish, German, English and Italian, and she will be glad to receive letters.
For more information:
solidariteit.noblogs.org
Address:
Lisa 2893/16/7
JVA Willich II
Gartenstraße 2
47877 Willich
Germany