Longterm Anarchist Prisoners
These are, of course, not all of the longterm anarchist prisoners, only all of those we have been in touch with, either directly or via their support crews. If you support a longterm anarchist prisoner who would like to have their situation or words featured on this page, please email us at june11th at riseup dot net.
(Click here for translations of our call for prisoner contributions)
Marius Mason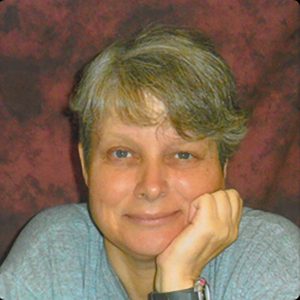 Marius Mason is an anarchist, environmental, and animal rights prisoner. In March 2008, he was arrested by federal authorities for charges related to two acts of property destruction that occurred in 1999 and 2000 – damaging an office connected to GMO (Genetically Modified Organism) research, and destroying a piece of logging equipment. No one was injured in either act. He faced a life sentence before accepting a plea bargain in September 2008.
Mason was sentenced on February 5, 2009 in federal court in Lansing, Michigan. He received almost 22 years – the longest sentence of any Green Scare prisoner. An appeal for a reduction in his sentence was denied in 2010.
The Green Scare is the name given to the arrests of animal rights and environmental activists who have been charged with acts of economic sabotage. Federal authorities have sought lengthy sentences (often life in prison) and have publicly and legally labeled the activists as "terrorists" – despite the fact that no one has been killed or injured in any of the acts.
For more information:
Support Marius Mason
Translation: German
Address:
Marie (Marius) Mason #04672-061
FCI Danbury
Route 37
Danbury, CT 06811
address outer envelope to Marie (Marius) Mason, inside to Marius
Sean Swain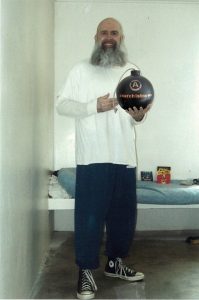 Sean Swain is a hostage held by a lawless rogue-state calling itself "The State of Ohio."1 He has been held without legal conviction or sentence since 1991 for the self-defense killing of a court official's relative who broke into Sean's home and threatened his life. In fall of 2012, prisoners calling themselves the Army of the 12 Monkeys (A12M) got rowdy at Mansfield Correctional, and the prison authorities assumed "that anarchist" Sean Swain must have been behind it and threw him in supermax isolation. Sean denies any involvement or affiliation with the A12M and is in the process of suing the ODRC for targetting him based exclusively on his ideology and political speech.
Sean is the only son of a retired auto worker and stay-home mom. He has renounced his high school diploma, his college degree, and his honorable discharge from the U.S. military. Before being taken hostage, Sean worked as a newspaper columnist and as a union organizer.
Sean is mounting his third run for Governor of Ohio in 2014. If elected, he promises to decommission the Ohio National Guard, empty Ohio's prisons and turn them into squats, recognize Native American land rights as set forth by the Treaty of Greenville, arm the tribes with national guard weaponry, to include tanks and attack helicopters, refuse to sign any budget causing the government to shut down, and sign an Executive Order making it legal to assassinate him if he remains in office longer than 90 days.
Though innocent of any crime, and though he is held without legal conviction or sentence, Sean will only be liberated when the illegitimate power of the lawless rogue state holding him hostage is abolished once and for all.
The State started the war. Sean Swain intends to finish it.
To get up to date info about Sean, send an email to seanswain-subscribe@lists.riseup.net and you'll be added to his email notification list. Thank you!
For more information:
http://seanswain.org/
Burning Down: The Songs of Anarchist Prisoner Sean Swain
Some translated information:
Spanish
Italian
Portuguese
Address:
Sean Swain #A243205
OSP Youngstown
878 Coitsville-Hubbard Rd
Youngstown, OH 44505
Michael Kimble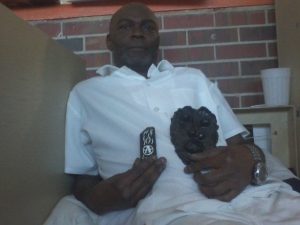 Michael Kimble is a black, gay anarchist serving a life sentence in Alabama for the murder of a white, homophobic, racist bigot.
During his first years of imprisonment, Michael embraced communism, but soon moved away from it and toward anarchy because, as he describes it "anarchism is not about building a hierarchical structure for liberation somewhere in the distant future, but about living your life, now, in a fashion that's liberating."
Michael has a long history of both individual and collective struggle against prison authority, and continues to engage in the fight against prison slave labor as part of the Free Alabama Movement.
For more information:
Anarchy Live
Some translated information:
Greek
Portuguese
Address:
Michael Kimble #138017/G1-24A
William E. Donaldson Correctional
100 Warrior Ln
Bessemer, AL 35023
Thomas Meyer-Falk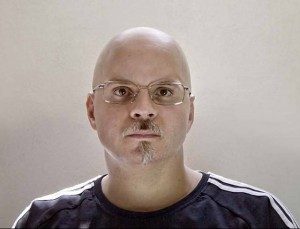 Imprisoned since 1996 for a bank robbery done to fund political projects, he was sentenced to almost sixteen years. His sentence is now completed, but he is kept imprisoned indefinitely by a "preventative detention" law. He hopes to be released by 2023.
For more information:
Thomas's support website
Address:
Thomas Meyer-Falk
c/o jva freiburg
Hermann-Herder-Str. 8
d 79104 Freiburg
germany
Alfredo Cospito & Nicola Gai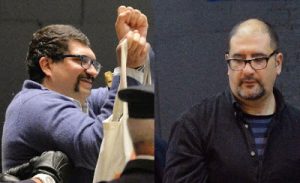 Alfredo Cospito (ten years and 8 months) and Nicola Gai (9 years and 4 months), from Turin, Italy, imprisoned for their shooting of Ansaldo Nuclear chief Roberto Adinolfi
sentencing statements:
"We'll get out of here branded as terrorists, the amusing thing is that you can say that without seeming ridiculous: it is what the law states. One thing sure is that words have lost all their meaning; if we are terrorists, what would you call those who produce weapons, tracking systems for missiles, drones, fighter-bombers, equipment to hunt people trying to cross borders, nuclear power stations, those who do deals with assassins in uniform and famous dictators, in other words, how would you define Finmeccanica?"
Nicola Gai
"We saw Adinolfi smiling slyly and playing the victim from television screens. We saw him lecturing against 'terrorism' in schools. But I wonder: what is terrorism? A gunshot, a searing pain, an open wound or the incessant, continuous threat of a slow death devouring you from inside?
The continuous incessant terror that one of their nuclear plants can vomit death and desolation upon us all of a sudden? Ansaldo Nucleare and Finmeccanica bear huge responsibilities. Their projects continue to sow death everywhere. Recently the rumour has spread of probable investments in the enlargement of the nuclear plant of Kryko, Slovenia, a high seismic risk area very close to Italy. In Cernadova, Romania, several incidents have occurred since 2000, caused by Ansaldo's stupidity during the construction of one of their plants. How many lives have been lost? How much blood shed? Technocrats of Anslado and Finmeccanica, all facile smiles and a 'clean' conscience: your 'progress' stinks of death, and the death you sow all over the world is shouting for revenge."
Alfredo Cospito
For more information:
Act for Freedom
Address:
Alfredo Cospito
C.C. di Terni
strada delle Campore 32
05100 Terni
Italia – Italy
(Note: Nicola Gai is free!)
Anna Beniamino
Anna Beniamino is an anarchist sentenced to 17 years by the Italian state for allegedly taking part in five separate bombing attacks, and for promoting the FAI. Her sentence is part of the Scripta Manent case. The Fossano bombing in 2006 attacked a school for training Italy's Carabinieri military-police officers. The Crocetta bombing in 2007 was aimed at the police, and took place in the Crocetta District in Turin. Three mail bombings in 2006 were sent to the then-mayor of Turin, the editor of the newspaper Torino Cronaca, and to a company involved in a prison built for detaining and deporting migrants.
For more information:
Act for Freedom
Address:
Anna Beniamino
C.C. di Roma Rebibbia femminile
via Bartolo Longo 92
00156 Roma
Italia – Italy
Bill Dunne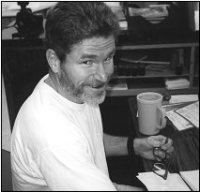 Bill Dunne is an anti-authoritarian sentenced to 90 years for the attempted liberation of comrades from Seattle's King County Jail in 1979 and for attempting to break himself out of Leavenworth Penitentiary in 1983. Dunne was charged with possession of an automatic weapon, auto theft, and with aiding & abetting the escape. Charges further alleged the operation was financed by bank expropriations and facilitated by illegal acquisition of weapons and explosives. Bill and his codefendant, Larry Giddings, were accused by police of being "members of a small, heavily armed group of revolutionaries," associated with the Wellspring Communion.
Dunne has made the rounds of the federal prison system with stints at the infamous Control Unit in Marion, Illinois; Atwater; and Big Sandy where he has assisted prisoners with political & academic education. Bill also organizes solidarity runs in conjunction with the Anarchist Black Cross Federation's "Running Down the Walls" 5K runs and has edited and written for 4 Struggle magazine.
Larry Giddings was paroled from federal prison in 2004. Bill went before the parole board in the winter of 2014, was rejected and given a 15 year 'hit' (meaning he cannot go back to the board for that time period).
Address:
Bill Dunne #10916-086
FCI Victorville Medium I
PO Box 3725
Adelanto, California 92301
Eric King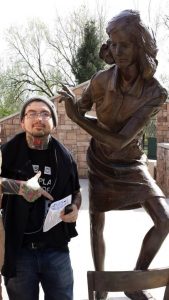 Eric G. King, a vegan anarchist, was arrested and charged with an attempted firebombing of a government official's office in Kansas City, MO in September 2014. Eric was being charged with throwing a hammer through a window of the building, followed by two lit Molotov cocktails. The criminal complaint states that both incendiary devices failed to ignite.
On March 3, 2016, he accepted a non-cooperating plea agreement to one count of using "explosive materials to commit arson of property used in or affecting interstate commerce." The statutory minimum and maximum for this charge is 10 years. He will likely be sentenced in summer 2016 (check back often for the actual sentencing date once we have it). He will remained locked inside the private prison that he has been held hostage in since his arrest until he is sentenced, at which point he will be transferred into the custody of the Bureau of Prisons for the remainder of his sentence.
Eric was identified as a suspect by local police because he had previously come under suspicion for anti-government and anti-police graffiti. He is currently being held in the Corrections Corporation of America's Leavenworth Detention Center.
Since his arrest and subsequent incarceration, he has been extremely isolated from his loved ones and has repeatedly been targeted by the guards, who have regularly put his safety in jeopardy. Eric was held in segregation for six months at one point and is often subjected to stints in "the hole" after the guards target him. Despite these struggles, he continues to maintain his good spirits and resolve to see this situation through to the end. He is also maintaining his dedication to struggling for a world free of domination and oppression.
For more information:
Support Eric King
Address:
Eric King 27090-045
USP Lee
PO Box 305
Jonesville, VA 24263
Joaquín Garcia
Joaquín has been convicted for bombing a prison guard training facility in San Bernardo, Chile, along with his comrade Kevin Garrido. They both were arrested the day of the bombing, November 19, 2015, and were held in prison until September 2018, when the court sentenced Kevin to 17 years, and Joaquín to 13. On November 2nd, 2018, Kevin was murdered in prison by another prisoner.
In 2016, while awaiting sentence, Joaquín attacked the former boss the intelligence police during the Pinochet dictatorship inside the prison they both were held in.
For more information:
Act for Freedom

Address:
Joaquin Garcia Chanks
Complejo Penitenciario Rancagua – Modulo 1
Calle La Gonzalina s/n
Rancagua, Region O'Higgins
Chile
Jennifer Amelia Rose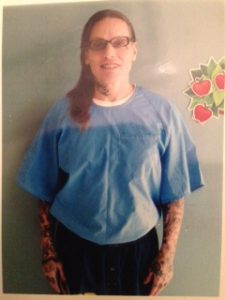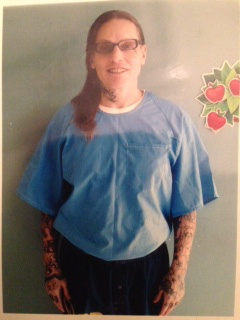 Jennifer Amelia Rose (previously known as Jennifer Gann) is an anti-authoritarian trans woman and insurrectionist amazon held captive for over 25 years for armed robberies and a 1995 attack on a district attorney and associate prison warden. She took part in the 1991 Folsom Prison hunger strike, after which she was beaten and tortured, convicted for armed resistance, and sentenced to multiple 25-to-life sentences under the Three Strikes Law. She has spent over ten years in solitary confinement at Folsom and the Pelican Bay Secure Housing Unit. Despite all of this, Jennifer continues to struggle for freedom, remaining a committed anti-authoritarian, anti-imperialist, anti-racist, anti-fascist, and anti-capitalist.
For more information:
Between the Bars
Address:
Jennifer Amelia Rose #E-23852
Salinas Valley State Prison
P. O. Box 1050
Soledad, CA 93960-1050
Sam Faulder
Sam Faulder is an anarchist prisoner currently serving a life sentence in England. Sam is a miscarriage of justice who has done over ten years in the prison system for a murder she did not commit. She is now working with Cardiff University's Innocence Project on her appeal.
Sam was diagnosed with cancer in 2016. She could have had simple laser therapy as an early intervention, however, the private prison company Sodexo running the prison cancelled more than 9 appointments for surgery. As a result, Sam's cancer has now spread and they are no longer able to operate further. She will begin radiochemotherapy this summer. You can read the full cancer timeline on her website.
Donate: https://gogetfunding.com/freedom-for-sam/
For more information:
http://freedomforsam.org/
Address:
Samantha Faulder A1209CF
HMP Foston Hall
Foston
Derby
Derbyshire
DE65 5DN
England
The Cleveland Four

The Cleveland 4 were four Occupy Cleveland activists, Brandon, Connor, Doug and "Skelly." The four were arrested on April 30th, 2012 and accused of plotting a series of bombings, including that of an area bridge. The reality is that the FBI, working with an informant, created the scheme, produced the explosives, and coerced these four into participating. Connor, Doug, and Brandon took non cooperating plea deals and pleaded guilty to all charges. The judge applied a "terrorist enhancement" charge to each of them. Doug is serving 11.5 years, Brandon 9 years 9 months, and Connor 8 years 1 month. Skelly took his case to trial acting as his own lawyer. He was found guilty on all counts by his jury and sentenced to 10 years. The four have appealed their cases and lost.
For more information:
http://cleveland4solidarity.org
Addresses:
As of 2022, all of the Cleveland 4 have been released
Noah "Kado" Coffin
Noah "Kado" Coffin is an anarchist prison rebel serving a 15-year sentence at the Eastham Unit in Texas, much of which he's spent in solitary confinement.
"The struggle rages on, the walls are torn down every day by the ones who choose to storm them. I am Comrade Kado and you will never be forgotten. Together we stand against the tyranny of oppression, repression, the bonds of conformity, and stand for the ones who cannot. My endeavor is toward building upon the strength of our existing connections and through my own efforts (made possible only by the selfless and beautiful supporters) I shall become what we, behind the walls are in much need of – a voice, such a voice and effort, that will paint itself upon the hearts and thoughts of the ones who hear that time or barriers would crumble away to nothing as we rise together in this fight. I'm a poet, artist, activist for human rights, who loves the earth and life and together we can overcome. Together we will succeed in all our efforts. Look and you will find me on the front. Your names upon my lips and your sacrifices, the motivation and drive within…
In Love and Rage,
Kado"
For more information:
http://sfbayview.com/tag/noah-comrade-kado-coffin/
Address:
Noah Coffin #1795167
O.B. Ellis Unit
1697 FM 980
Huntsville, TX 77343
Xinachtli
Xinachtli (Nahuatl, meaning "seed") is a community organizer from Texas. Police informants were used to monitor Xinachtli's organizing activities in the barrio. They were told Xinachtli was "typing legal papers," "had many books" and was working on police brutality cases in Alpine.
The police knew of Xinachtli's history of community-based organizing and his legal skills. Xinachtli was recognized nationally and internationally as the national coordinator of the Ricardo Aldape Guerra Defense Committee, which led the struggle to free Mexican national Aldape Guerra from Texas' death row after being framed by Houston police for allegedly killing a cop. Xinachtli's human rights work was recognized in Italy, France, Spain, Switzerland, Mexico and other countries. He was sentenced in Odessa, Texas on June 2-9, 1997 to 50 years in prison for defending himself by disarming a police officer drawing a weapon on him. The trial evidence clearly showed Xinachtli was the victim of witch hunts and a police-orchestrated conspiracy to frame or eliminate him.
For more information:
Free Alvaro
Address:
Xinachtli*#255735
W.G. McConnell Unit,
3001 Emily Drive,
Beeville, Texas 78102
*address envelope to Alvaro Hernandez
Vangelis Stathopoulos
Vangelis Stathopoulos is an anarchist and martial arts instructor who was sentenced to 19 years in April, 2021 for allegedly taking part in armed robbery of a Greek casino.
The robbery was claimed shortly after it happened in October 2019 by anarchist Dimitris Chatzivasileiadis, currently in hiding. Dimitris claims that he and one other person took part in the robbery, but that person was not Vangelis. Dimitris has been sentenced in absentia to 16 years in prison.
For more information:
https://www.firefund.net/vangelis
Claudio Lavazza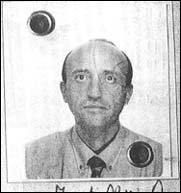 Claudio Lavazza has spent his entire life in the underground anarchist struggle, taking part in armed attacks, expropriations, liberations of other combatants and in diffusing anarchist propaganda in many ways in Italy and elsewhere. He was arrested in 1996, in a bank robbery in Cordoba (Spain), during which two cops were shot dead. The comrade has a whole of 118 years prison sentence· 11 years for an armed occupation of the Italian consultant's office in Malaga, in order to send a message of solidarity to the anarchists prosecuted for the "Marini" case in Italy, 77 years from Italian courts and 30 years from a court in France.
For more information:
Act for Freedom
Address:
n. d'écrou : 11818
Centre Pénitentiaire de Mont-de-Marsan
Chemin de Pémégnan
BP 90629
40000 – Mont-de-Marsan
(Claudio speaks Italian, Spanish and French)
Davide Delogu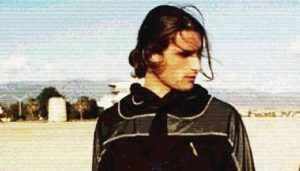 An anarchist from Sardinia, convicted for 18 years for robbery and attempted murder. In 2011 made an unsuccessful attempt to run away from prison and has another case started because of it. On May 1, 2017 made another attempt to escape from prison, but failed again. He was put in isolation for half a year, and the anarchist went on hunger strike.
For more information:
Act for Freedom
Address:
Davide Delogu
Via Roma Verso Scampia 350
80144 Naples (NA)
Italy
Panagiota (Pola) Roupa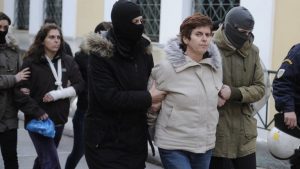 On April 10, 2010, Gournas, Maziotis and Roupa were arrested on the charges of membership in the armed organisation Revolutionary Struggle. After Roupa and Maziotis were released on bail in October 2011, they went on the run. In April 2013 Pola Roupa was sentenced to 50.5 years of jail while hiding. In 2014 Nikos Maziotis was seriously wounded in the skirmish with police and arrested. In February 2016 Pola Roupa tried to set him free using a helicopter, but the attempt failed. In January 2017 Pola was arrested in a secret flat where she was hiding with her 6-year old child and another woman. In July 2018 Pola received life sentence plus 25 years in court.
For more information:
Act for Freedom
Address:
Eleonas Women's Prison (Gynaikeies Fylakes)
Thebes
T.K. 32200
Greece
Nikos Maziotis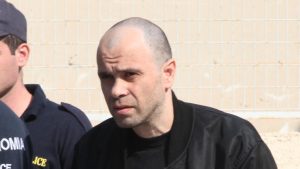 Nikos was sentenced to a 86 years' imprisonment in absentia in the Revolutionary Struggle case. His sentence was merged into 50 years. However, the maximum prison term is 25 years (which are typically served either as a full sentence or by day wages in prisons, or after the completion of 3/5 of the prison term, when a prisoner can be granted conditional release under specific conditions).
Nikos was on the run for two years, was seriously wounded and arrested on July 16, 2014, after a shootout with cops in Monastiraki.
For more information:
Act for Freedom
Address:
Dikastiki Filaki Domokou
D'WING (Δ'ΠΤΕΡΥΓΑ)
T.K.  35010
Domokos
fthiotidas
Greece
John Paul Wootton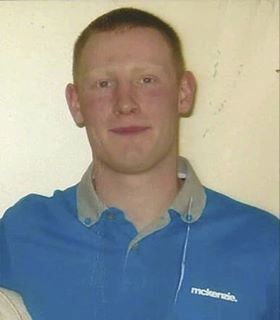 John Paul Wootton is a vegan anarchist prisoner and IWW/IWOC member, wrongfully convicted of the murder of a police officer in the "Craigavon 2" case, after a trial before a "Diplock" court, a secret military court with no jury. The case has been supported as a miscarriage of justice by high profile campaigners, legal experts & human rights activists. The prosecution used discredited witnesses, inconclusive forensics, and tampered evidence to secure a conviction that does not stand up to scrutiny. Security services destroyed evidence, intimidated witnesses and defence lawyers.
For more information:
Justice for the Craigavon 2
Address:
John Paul Wootton
H5573
Magilligan Gaol
Point Rd, Magilligan
Co. Derry
North Ireland
BT49 0LR.
Belarusian Anarcho-Partisans
Ihar Alinevich | Igor Olinevich
Ihar Alinevich is a Belarusian anarchist. Arrested on the night of 28-29 October 2020 close to Ukrainian border by Belarusian border guards together with Siarhei Ramanau, Dzmitry Rezanovich and Dzmitry Dubouski. Charged with terrorism and illegal possession of firearms. According to prosecutors office he and his comrades organized several arson attacks in Soligorsk and Mozyr against state institutions.
On December 22, 2021 he was sentenced to 20 years in prison.
Address for letters:
SIZO-3, ul. Knizhnaya 1A, Gomel, 246003 Belarus
Igor Vladimirovich Olinevich

Igor was previosuly found guilty of participating in an attack on the Russian embassy in Minsk, an arson of the Belarusbank, the attack on the casino "Shangri La" and an anti-militarist manifestation near the General Staff headquarters, and served four years of an eight year sentence before being pardoned. During that time he wrote a book:
In English
In German
Siargey Ramanau | Sergey Romanov
Sergey Romanov is an anarchist from Gomel. Arrested on the night of 28-29 October 2020 close to Ukrainian border by Belarusian border guards together with Sergey Romanov, Dmitry Rezanovich and Igor Alinevich. Charged with terrorism and illegal possession of firearms. According to prosecutors office he and his comrades organized several arson attacks in Soligorsk and Mozyr against state institutions. Right now is held in KGB Prison in Minsk.
Sergey previously spent 5 years in prison for carrying explosives, upon release, a case of violating the probation requirements.
On December 22, 2021 he was sentenced to 20 years in prison.
Address for letters:
SIZO-6, ul. Brestskaya, 258 В. Baranovichi 225413
Romanov Sergey Alexandrovich
Birthday 7 June
Dzmitry Dubousky | Dmitry Dubovski
Dmitry Dubovski is an anarchist from Soligorsk. Arrested on the night of 28-29 October 2020 close to Ukrainian border by Belarusian border guards together with Sergey Romanov, Dmitry Rezanovich and Igor Alinevich. Charged with terrorism and illegal possession of firearms. According to prosecutors office he and his comrades organized several arson attacks in Soligorsk and Mozyr against state institutions. Right now is held in KGB Prison in Minsk.
Dmitry was on the run for 10 years persecuted for direct actions of 2009-2010.
On December 22, 2021 he was sentenced to 18 years in prison.
Address for letters:
SIZO-2, ul. Gagarina 2, Vitebsk 210026
Dmitry Nikolaevich Dubovski
Birthday 29.07.1986
Dzmitry Rezanovich | Dmitry Rezanovich
Dmitry Rezanovich is an anarchist from Gomel. Arrested on the night of 28-29 October 2020 close to Ukrainian border by Belarusian border guards together with Sergey Romanov, Dmitry Rezanovich and Ihar Alinevich. Charged with terrorism and illegal possession of firearms. According to prosecutors office he and his comrades organized several arson attacks in Soligorsk and Mozyr against state institutions. Right now is held in KGB Prison in Minsk.
On December 22, 2021 he was sentenced to 19 years in prison.
Address for letters:
SIZO-6, ul. Brestskaya, 258 В. Baranovichi 225413
Rezanovich Dmitry Grigorevich
Birthday 12 November
For more information:
ABC Belarus