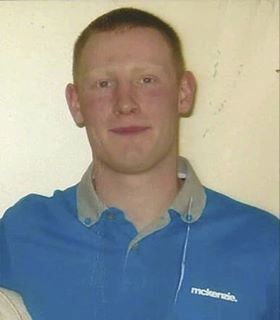 I suppose my story is far from usual. It begins as a teenager, not yet 18 years old and angry at socio-economic conditions within his community.
Growing up in working-class Irish Republican areas, it was inevitable that I would be intensely exposed to that ideology and its propaganda. It claimed that all the ills in Irish society could be blamed on British state interference and that only an independent socialist state could offer a solution. The history, the romance, and the already strong presence in the community were hard to resist. I had found my answer.
Being young and inexperienced, my involvement was quite peripheral. It amount to not much more than attending street protests and distributing propaganda. However minor my role, the state took a dim view. I had dared to challenge its status quo; I was now a legitimate target.
On March 9th 2008, the Continuity Irish Republican Army (CIRA) ambushed a Police Service of Northern Ireland (PSNI) convoy and killed Constable Steven Carroll. In response, the state swooped: raiding and making a number of arrests. I was held and interrogated for 14 days before being shipped off to prison. I was eventually convicted of involvement in the attack at a non-jury show trial and given a life sentence with a minimum tariff of 18 years in prison. I was 17 years old at the time and had no involvement whatsoever in the events of that night. The state needed a victory against armed Republicans and as a scapegoat, I fit the bill.
While in prison, my place naturally was among other incarcerated Republican activists. Over the years, we collectively engaged in prison struggle, enduring harsh conditions and brutality in order to assert ourselves as political prisoners and improve our quality of life. We had some successes but certain tactical decisions were made which, alongside internal difficulties, I believe undermined progress.
Over the years of struggle, my political outlook matured and my understanding of concepts like liberty and domination deepened. I began to recognise that Republicanism had a very narrow view of the world and an entrenched authoritarian culture. I became convinced that any independent Irish state, socialist or otherwise, would be just as harmful as the British state.
So, after about 7 years of life as a Republican prisoner, I began to become uncomfortable with the Republican label. I delved in to more libertarian ideas and eventually embraced anarchism.
In keeping with my new values, I left the comfort of the Republican prisoner community and entered the 'ordinary' prisoner population. This was a difficult decision as I was leaving behind not only an ideology and culture I now fundamentally disagreed with, but also good friends and comrades.
Now in the general prison population for a number of years, I have been proud to bring the ideas of anarchism to others who find themselves oppressed in our society and to promote community, solidarity and mutual aid.
I continue to do what I can to promote positive change. I continue to challenge my ongoing imprisonment and fight back against the state and different forms of domination. With the support of my family, the solidarity of other activists and the mutual aid of my fellow prisoners, I am able to forge ahead and face down repressive acts by the state. I will not allow them to break me and will continue to rage in my way.
John Paul Wootton
Davis E3
Maghaberry Prison
BT28 2PT
Northern Ireland/UK
[note: although not mentioned in this statement, it has recently come to light that an undercover state agent was involved in infiltrating and undermining the Craigavon 2 Justice Campaign. See JFTC2.IE or JFTC2 on facebook for more on the justice campaign.]
---
IRLANDA: COMUNICADO DE JOHN PAUL WOOTTON POR EL 11 DE JUNIO DE 2021
Supongo que mi historia dista mucho de ser habitual. Comienza cuando era un adolescente, que aún no había cumplido los 18 años y estaba enfadado con las condiciones socioeconómicas de su comunidad.
Al crecer en zonas republicanas irlandesas de clase trabajadora, era inevitable que estuviera intensamente expuesto a esa ideología y a su propaganda. Afirmaba que todos los males de la sociedad irlandesa podían achacarse a la injerencia del Estado británico y que sólo un Estado socialista independiente podía ofrecer una solución. La historia, el romanticismo y la ya fuerte influencia de la comunidad fueron difíciles de resistir. Había encontrado mi respuesta.
Al ser joven e inexperto, mi participación fue bastante lejana. No fue mucho más que asistir a protestas callejeras y distribuir propaganda. Aunque mi papel era menor, el Estado no lo veía con buenos ojos. Me había atrevido a desafiar su statu quo; ahora era un objetivo legítimo.
El 9 de marzo de 2008, el Ejército Republicano Irlandés de Continuidad (CIRA) tendió una emboscada a un convoy del Servicio de Policía de Irlanda del Norte (PSNI) y mató al agente Steven Carroll. En respuesta, el Estado se lanzó en picada: haciendo redadas y detenciones. Me retuvieron e interrogaron durante 14 días antes de enviarme a la cárcel. Finalmente fui condenado por mi participación en el ataque en un juicio sin jurado y se me impuso una pena de cadena perpetua con una sentencia mínima de 18 años de prisión. Yo tenía 17 años en ese momento y no tuve ninguna participación en los acontecimientos de esa noche. El Estado necesitaba una victoria contra lxs republicanxs armadxs y, como chivo expiatorio, yo encajaba.
Mientras estuve en la cárcel, mi lugar natural fue entre otrxs activistas republicanxs encarceladxs. A lo largo de los años, nos comprometimos colectivamente en la lucha carcelaria, soportando las duras condiciones y la brutalidad para hacernos valer como presxs políticxs y mejorar nuestra calidad de vida. Tuvimos algunos éxitos, pero se tomaron ciertas decisiones tácticas que, junto con las dificultades internas, creo que socavaron el progreso.
A lo largo de los años de lucha, mi visión política maduró y mi comprensión de conceptos como libertad y dominación se profundizó. Empecé a reconocer que el republicanismo tenía una visión muy estrecha del mundo y una cultura autoritaria muy arraigada. Me convencí de que cualquier Estado irlandés independiente, socialista o no, sería tan perjudicial como el Estado británico.
Así que, después de unos 7 años de vida como prisionero republicano, empecé a sentirme incómodo con la etiqueta republicana. Me adentré en ideas más libertarias y finalmente abracé el anarquismo.
En consonancia con mis nuevos valores, dejé la comodidad de la comunidad de presxs republicanxs y entré en la población de presxs «ordinarixs». Fue una decisión difícil, ya que dejaba atrás no sólo una ideología y una cultura con las que no estaba de acuerdo, sino también a buenxs amigxs y compañerxs.
Ahora, en la población penitenciaria general desde hace varios años, me siento orgulloso de llevar las ideas del anarquismo a otras personas que se encuentran oprimidas en nuestra sociedad y de promover la comunidad, la solidaridad y el apoyo mutuo.
Sigo haciendo lo que puedo para promover un cambio positivo. Sigo desafiando mi actual encarcelamiento y luchando contra el Estado y las diferentes formas de dominación. Con el apoyo de mi familia, la solidaridad de otrxs activistas y el apoyo mutuo de mis compañerxs de prisión, puedo seguir adelante y enfrentarme a los actos represivos del Estado. No permitiré que me dobleguen y continuaré con mi rabia en mi camino.
John Paul Wootton
Davis E3
Maghaberry Prison
BT28 2PT
Irlanda del Norte/Reino Unido
[Nota: aunque no se menciona en esta declaración, recientemente se ha sabido que un agente estatal encubierto estuvo involucrado en la infiltración y el debilitamiento de la Campaña de Justicia Craigavon 2. Consulte JFTC2.IE o JFTC2 en facebook para saber más sobre la campaña de justicia].
FUENTE: JUNE 11
TRADUCCIÓN: ANARQUÍA
---
J11 2021 – John Paul Wootton'n puheenvuoro
Oletan, ettei tarinani ole sieltä aivan tavallisimmasta päästä. Se alkoi minun ollessani teini-ikäinen. En vielä edes täyttäny 18-vuotta, mutta olin vihainen yhteisöni sosioekonimisiin oloihin.
Kasvaessani työväenluokkaisella Republikaanien asuinalueilla, oli väistämätöntä että altistuin sen ideologialle ja propagandalle. Sen mukaan irlantilaisen yhteiskunnan kaikki ongelmat johtuivat Britannian valtion läsnäolosta, ja vain itsenäinen, sosialistinen valtio olisi ratkaisu niihin. Yhteisössä vahvasti elänyttä, historiallis-romanttista tarinaa oli vaikea vastustaa. Löysin siitä vastauksen.
Nuorena ja kokemattomana panokseni oli aika toisarvoista. Se ei oikeastaan sisältänyt muuta kuin osallistumista mielenosoituksiin kaduilla ja propagandan levittämistä. Roolini pienuudesta huolimatta valtio suhtautui siihen typerällä tavalla. Koska kyseenalaistin status quon olin oikeutettu kohde.
Maaliskuun yhdeksäntenä päivänä vuonna 2008 Continuity Irish Republican Army (CIRA, suom. huom. Tasavaltalaisarmeija IRA:sta vuonna 1986 irtaantunut radikaaliryhmä) väijytti PSNI:n (Pohjois-Irlannin turvallisuuspoliisi) saattueen ja tappoi konstaapeli Steven Carrollin. Valtio teki vastaiskuna ratsioita ja pidätyksiä. Minua kuulusteltiin ja pidettiin 14 päivää pidätettynä ennen vankilaan kuskaamista. Lopulta minut tuomittiin näytösoikeudenkäynnissä poliisisaattueseen hyökkäämisestä, ilman tuomareita. Sain elinkautisen tuomion, jossa vankilassa istumisen minimiaika on 18 vuotta. Olin tuolloin 17-vuotias eikä minulla ollut osaa eikä arpaa tuon päivän tapahtumiin. Valtio tarvitsi syntipukkia ja minä satuin kelpaamaan.
Vankilassa luonnollisesti löysin paikkani muiden tasavaltalaisvankien seurasta. Vuosien saatossa otimme yhdessä osaa vankilakamppailuihin. Vastustamalla karmeita elinolosuhteita ja saamaamme brutaalia kohtelua koitimme sekä parantaa elämänlaatuamme, että osoittaa olevamme poliittisia vankeja. Joissan asioissa onnistuimme, mutta mielestäni tietyistä tekemistämme taktisista päätöksistä ja sisäisistä ongelmista johtuen emme onnistuneet edistymään kamppailussamme.
Kaikkien taisteluissa kuluneiden vuosien aikana poliittiset näkemykseni kypsyivät ja ymmärrykseni vapauden ja alistamisen käsitteistä syvenivät. Aloin tunnistaa tasavaltalaisaatteeseen juurtuneen autoritaarisen kulttuurin ja sen, miten kapea maailmankuva siihen sisältyi. Vakuutuin siitä, että itsenäinen Irlannin valtio, sosialistinen tai ei, olisi aivan yhtä haitallinen kuin Britannian valtio.
Oltuani tasavaltalaisvankina noin seitsemän vuotta alkoi tasavaltalaisuuden leima tuntua epämukavalta. Olin alkanut tutkia libertaarisia ajatuksia ja lopulta omaksuin anarkismin aatteen.
Toimiakseni uusien arvojeni mukaisesti lähdin tasavaltalaisvankien turvallisesti yhteisöstä ja siirryin ns. tavallisten vankien sekaan. Päätös ei ollut helppo. En nimittäin jättänyt taakseni ainostaan ideologiaa ja kulttuuria (minkä kanssa minulla oli nyt perustavanlaatuisia erimielisyyksiä), vaan myös hyviä ystäviä ja tovereita.
Nyt, oltuani joitain vuosia osana tavallista vankilaväestöä, voin olla ylpeä siitä, miten olen tuonut anarkismin ideoita yhteiskuntamme sortamien pariin, edistäen ajatuksia yhteisöllisyydestä, solidaarisuudesta ja keskinäisestä avusta.
Jatkan sitä saavuttaakseni positiivista muutosta parhaani mukaan. Jatkan vangitsemiseni haastamista ja taistelen valtiota ja muita alistamisen muotoja vastaan. Perheeni tuella, aktivistien solidaarisuuden ja vankilatoverieni avun voimin voin tahkoa eteenpäin ja kohdata valtion sorron. En anna valtion murtaa minua. Jatkan raivolla tieni kulkua.
John Paul Wootton
Davis E3
Maghaberry Prison
BT28 2PT
Northern Ireland/UK
[jälkihuomautus: vaikka tässä puheenvuorossa ei sitä mainitakaan, niin hiljattain on tullut ilmi, että John Paulille oikeutta vaatineessa tukikampanjassa (Craigavon 2 Justice Campaign) oli ollut soluttautuneena peitetehtävissä valtion agentti, tarkoituksenaan heikentää tukikampanjaa. Lisää kampanjasta: www.jftc2.ie]
(Translation: Takku)
---
June11: Statement von John Paul Wootton
quelle: june11.org, übersetzung abc wien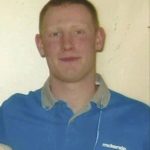 Meine Geschichte ist wohl alles andere als gewöhnlich. Sie beginnt als Teenager, noch keine 18 Jahre alt und wütend über die sozioökonomischen Bedingungen in meiner Community.
Da ich in irisch-republikanischen Arbeiter*innenvierteln aufwuchs, war es unvermeidlich, dass ich dieser Ideologie und Propaganda intensiv ausgesetzt war. Es hieß, dass alle Missstände in der irischen Gesellschaft auf die Einmischung des britischen Staates zurückgeführt werden könnten und nur ein unabhängiger sozialistischer Staat eine Lösung bieten könne. Der Geschichte, der Romantik und der bereits starken Präsenz in der Community konnte ich nur schwer widerstehen. Ich hatte meine Antwort gefunden.
Da ich jung und unerfahren war, war meine Beteiligung und Einbindung eher nebensächlich. Es lief auf nicht viel mehr als auf die Teilnahme an Straßenprotesten und das Verteilen von Propaganda hinaus. Wie unbedeutend meine Rolle auch sein mochte, der Staat betrachtete mich mit Argwohn. Ich hatte es gewagt, seinen Status quo herauszufordern; ich war nun ein legitimes Ziel.
Am 9. März 2008 überfiel die Continuity Irish Republican Army (CIRA) einen Konvoi des Police Service of Northern Ireland (PSNI) und tötete Constable Steven Carroll. Daraufhin schlug der Staat zu: Razzien und eine Reihe von Verhaftungen. Ich wurde 14 Tage lang festgehalten und verhört, bevor ich ins Gefängnis verfrachtet wurde. Ich wurde schließlich in einem Schauprozess ohne Geschworene für die Beteiligung an dem Angriff verurteilt und erhielt eine lebenslange Haftstrafe mit einem Mindeststrafmaß von 18 Jahren im Gefängnis. Ich war damals 17 Jahre alt und hatte keinerlei Beteiligung an den Ereignissen jener Nacht. Der Staat brauchte einen Sieg gegen bewaffnete Republikaner*innen und da passte ich als Sündenbock gut ins Bild.
Während meiner Zeit im Gefängnis war mein Platz natürlich unter anderen inhaftierten republikanischen Aktivisten. Im Laufe der Jahre kämpften wir gemeinsam im Gefängnis, ertrugen harte Bedingungen und Brutalität, um uns als politische Gefangene zu behaupten und unsere Lebensqualität zu verbessern. Wir hatten einige Erfolge, aber es wurden bestimmte taktische Entscheidungen getroffen, die, neben internen Schwierigkeiten, meiner Meinung nach den Fortschritt untergraben haben.
Im Laufe der Jahre des Kampfes reifte meine politische Einstellung und mein Verständnis von Begriffen wie Freiheit und Herrschaft vertiefte sich. Ich begann zu erkennen, dass der Republikanismus eine sehr enge Sicht auf die Welt und eine fest verwurzelte autoritäre Kultur innehatte. Ich wurde davon überzeugt, dass jeder unabhängige irische Staat, ob sozialistisch oder nicht, genauso schädlich wäre wie der britische Staat.
Also, nach etwa 7 Jahren Leben als republikanischer Gefangener, begann ich, mich mit dem republikanischen Etikett unwohl zu fühlen. Ich vertiefte mich in mehr libertäre Ideen und schlussendlich in den Anarchismus.
Um meinen neuen Werten gerecht zu werden, verließ ich den Komfort der republikanischen Community und trat in die "normale" Gefangenenpopulation ein. Dies war eine schwierige Entscheidung, da ich nicht nur eine Ideologie und Kultur zurückließ, mit der ich nun grundsätzlich nicht mehr einverstanden war, sondern auch gute Freund*innen und Genoss*innen.
Jetzt bin ich seit einigen Jahren in der allgemeinen Gefängnispopulation und bin stolz darauf, anderen, die in unserer Gesellschaft unterdrückt werden, die Ideen des Anarchismus näherzubringen und Gemeinschaft, Solidarität und gegenseitige Hilfe zu propagieren/vermitteln/fördern.
Ich versuche weiterhin alles, um positive Veränderungen zu fördern. Ich fordere meine andauernde Inhaftierung heraus und wehre mich gegen den Staat und verschiedene Formen der Herrschaft. Mit der Unterstützung meiner Familie, der Solidarität anderer Aktivist*innen und der gegenseitigen Hilfe meiner Mitgefangenen bin ich in der Lage, voranzuschreiten und mich den repressiven Maßnahmen des Staates entgegenzustellen. Ich werde nicht zulassen, dass sie mich brechen und werde weiterhin auf meine Weise kämpfen.
John Paul Wootton
Davis E3
Maghaberry Prison
BT28 2PT
Northern Ireland/UK
[Anmerkung: obwohl in dieser Erklärung nicht erwähnt, ist kürzlich ans Licht gekommen, dass ein verdeckter Staatsagent an der Infiltrierung und Unterminierung der Craigavon 2 Justice Campaign beteiligt war. Siehe JFTC2.IE oder JFTC2 auf Facebook um mehr über die Gerechtigkeitskampagne zu erfahren].