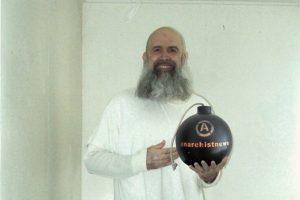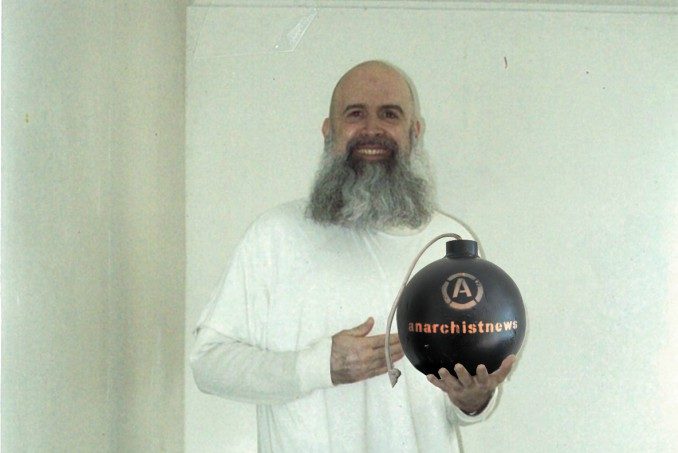 June 11: On the Hierarch Delusion, Abolition, and the Future
Fewer and fewer people seem to be suffering from the hierarch delusion these days. I say "delusion" because hierarchy is a diagnosable mental illness. The delusion of hierarchy is dependent upon a number of irrational and illogical premises– all provably and observably false.
To be a hierarch is to say that we are better off with the few ruling the many rather than everyone ruling themselves. The argument goes, people are messy and cannot be trusted to self-rule. This is obviously and observably irrational, to suggest that we are better off under the rule of a privileged few "messy people" who have inordinate power concentrated in their hands, as if the concentration of power in the hands of a few "messy people" will somehow make them less messy rather than more corrupt. This is clearly a delusion, as proven by eight thousand years of hierarchy never working as advertised.
To be a hierarch is to also say that we are better off with government, that without government we will experience violence and upheaval, chaos and death. This is obviously and observably irrational to suggest that we are better off under the rule of a privileged few with nukes and air craft carriers and attack helicopters– a privileged few who do not know our names, let alone what our needs are –and we will somehow experience less violence, upheaval, chaos and death. This is clearly a delusion, as the Fraternal Order of Police have murdered more people than all of the other gangs in the United States combined; as continuous wars and upheaval and chaos continue to escalate everywhere– school shootings, pandemics, terrorism, war, road rage, suicide, toxicity of the ecosystem, famine, inflation, and all forms of disaster looming on every horizon. This belief that we are "better off" is clearly a delusion, as proven by eight thousand years of hierarchy never working as advertised.
It appears fewer and fewer people are suffering this hierarch delusion each day. It used to be that everyone accepted that we "need government," and that capitalism "rewards hard work and merit," and that our system of justice isn't perfect but "it's the best one we've got."
Nobody accepts any of that now. Some people go along in self interest, motivated by practicalities like food rewards, but nobody buys the sales pitch anymore.
Our collective mental health is improving. The hierarch delusion is losing power over us. Millions quit their jobs, simply opting out of the pharaoh's stone-dragging exercise. Millions more stopped paying rent. An epidemic of flash robberies plagues corporate chainstores like biblical locusts. Hundreds of supply ships linger off the coast with millions and millions of products that require unloading, and nobody gives a shit.
Government, capitalism, systems of control have become obsolete and irrelevant to most people. As those in power concentrate more and more authority into fewer hands, as they impose harsher measures to maintain this matrix, more and more people find themselves alienated, disenfranchised, floating like flotsam and jetsam in the wake of this machine. While they likely have no theoretical analysis for their experiences, and while they may not identify as anarchists, they are no longer hierarchs. They may not have a kind of political or ideological framework for tearing down the existing order, but they have resolved to not lift a finger to keep it going.
The system is no longer theirs.
They have gone from delusional to disillusioned. Their passive withdrawal from hierarchy, while not active opposition, leaves the existing system far more hollow, vulnerable and unstable.
In terms of the prison complex, some states like Virginia are closing prisons and finding ways to divert larger numbers of prisoners to nonprison alternatives, simply for a lack of prison guards. Toledo Correctional in Ohio has long advertised on its sign out front, "NOW HIRING HEROES." It seems they are, more accurately, hiring no one. No applicants are seeking the unionscale jobs. As a consequence, the skeleton crews of the prisons are working double shifts on a regular basis, emotionally exhausted and demoralized, leading to more attrition. The overtime is crippling the state budgets. Some prisons have reduced themselves to simply carrying out essential activities like feeding meals and dispensing medications, all other programs canceled, maybe forever.
Is this a temporary hiccup? Can the larger system recover? Perhaps. It has recovered before. But the real question for those who actively oppose the existence of this system of control is: What can be done now, in this very opportune moment, to further along the collapse?
Abolition is not impossible. In fact, it may be inevitable. It may be happening all on its own right now and only needs us to help it occur a little faster. What can be done? Well, it isn't brain science or rocket surgery. Imagine yourself the person in charge of these vast and sprawling complexes. Ask yourself, what would you NOT want to see happen?
Then do that.
Consider, all industrial complexes are dependent upon logistical networks of administrative offices and warehouses and suppliers and distributors to keep those complexes operating. None of those are behind impenetrable walls or fences; none of them are under armed guard by an army. All of them are vulnerable and fragile and flammable.
Every location has parking lots. Every vehicle in every parking lot is vulnerable and fragile and flammable. Every vehicle has tires, and enters and exits the lots through choke points that are, themselves, vulnerable.
Perhaps with imagination, we can develop low-risk and high-yield methods of making these complexes completely unmanageable, ushering in an era where they no longer exist.
A great resource that reimagines abolition is available at detroitabc.org.
We own the future. The more we do, the faster it gets here.
---
EE.UU.: 11 DE JUNIO DE 2022 COMUNICADO DE SEAN SWAIN
Cada vez son menos las personas que parecen sufrir el delirio del jerarca en estos días. Digo «delirio» porque la jerarquía es una enfermedad mental diagnosticable. El delirio de la jerarquía depende de una serie de premisas irracionales e ilógicas, todas ellas comprobable y observablemente falsas.
Ser un jerarca es decir que estamos mejor con unos pocos gobernando a los muchos en lugar de que cada uno se gobierne a sí mismo. El argumento es que las personas son desordenadas y no se puede confiar en que se autogobiernen. Esto es evidente y observablemente irracional, sugerir que estamos mejor bajo el gobierno de unos pocos privilegiados «desordenados» que tienen un poder desmesurado concentrado en sus manos, como si la concentración de poder en manos de unos pocos «desordenados» los hiciera de alguna manera menos desordenados en lugar de más corruptos. Esto es claramente un engaño, como lo demuestran los ocho mil años en que la jerarquía nunca ha funcionado como se anuncia.
Ser un jerarca es también decir que estamos mejor con el gobierno, que sin el gobierno experimentaremos violencia y agitación, caos y muerte. Es obvio y observablemente irracional sugerir que estamos mejor bajo el gobierno de unos pocos privilegiados con armas nucleares y portaaviones y helicópteros de ataque -unos pocos privilegiados que no saben nuestros nombres, y mucho menos cuáles son nuestras necesidades- y que de alguna manera experimentaremos menos violencia, agitación, caos y muerte. Esto es claramente un engaño, ya que la Orden Fraternal de la Policía ha asesinado a más personas que todas las demás bandas de Estados Unidos juntas; mientras las continuas guerras y la agitación y el caos siguen aumentando en todas partes: tiroteos en escuelas, pandemias, terrorismo, guerra, furia en la carretera, suicidio, toxicidad del ecosistema, hambruna, inflación y todas las formas de desastre que se avecinan en cada horizonte. Esta creencia de que estamos «mejor» es claramente un engaño, como lo demuestran los ocho mil años en que la jerarquía nunca ha funcionado como se anunciaba.
Parece que cada día son menos las personas que sufren este engaño jerárquico. Antes todo el mundo aceptaba que «necesitamos el gobierno», y que el capitalismo «recompensa el trabajo duro y el mérito», y que nuestro sistema de justicia no es perfecto pero «es el mejor que tenemos».
Ahora nadie acepta nada de eso. Algunas personas siguen adelante por interés propio, motivadas por cuestiones prácticas como la recompensa de la comida, pero ya nadie se traga el argumento de venta.
Nuestra salud mental colectiva está mejorando. La ilusión del jerarca está perdiendo poder sobre nosotros. Millones de personas renunciaron a sus trabajos, simplemente optando por no participar en el ejercicio de arrastre de piedras del faraón. Otros millones dejaron de pagar el alquiler. Una epidemia de robos relámpago plaga las cadenas de tiendas corporativas como langostas bíblicas. Cientos de barcos de abastecimiento merodean por la costa con millones y millones de productos que requieren ser descargados, y a nadie le importa una mierda.
El gobierno, el capitalismo, los sistemas de control se han vuelto obsoletos e irrelevantes para la mayoría de la gente. A medida que los que están en el poder concentran más y más autoridad en menos manos, a medida que imponen medidas más duras para mantener esta matriz, más y más gente se encuentra alienada, sin derechos, flotando como restos de la flota en la estela de esta máquina. Aunque probablemente no tengan un análisis teórico para sus experiencias, y aunque no se identifiquen como anarquistas, ya no son jerarcas. Puede que no tengan un tipo de marco político o ideológico para derribar el orden existente, pero han resuelto no mover un dedo para mantenerlo.
El sistema ya no es suyo.
Han pasado de la ilusión a la desilusión. Su retirada pasiva de la jerarquía, aunque no sea una oposición activa, deja el sistema existente mucho más hueco, vulnerable e inestable.
En cuanto al complejo penitenciario, algunos estados como Virginia están cerrando prisiones y encontrando formas de desviar un mayor número de presos a alternativas no penitenciarias, simplemente por la falta de guardias de prisiones. El correccional de Toledo, en Ohio, lleva mucho tiempo anunciando en su cartel de la entrada: «AHORA SE CONTRATA HÉROES». Parece que, más exactamente, no están contratando a nadie. No hay solicitantes que busquen los puestos de trabajo a escala sindical. Como consecuencia, el personal de las prisiones trabaja regularmente en doble turno, emocionalmente agotado y desmoralizado, lo que provoca más desgaste. Las horas extraordinarias están paralizando los presupuestos estatales. Algunas prisiones se han reducido a realizar simplemente las actividades esenciales, como dar comidas y dispensar medicamentos, y todos los demás programas se han cancelado, tal vez para siempre.
¿Se trata de un contratiempo temporal? ¿Puede recuperarse el sistema en general? Sí, puede ser. Ya se ha recuperado antes. Pero la verdadera pregunta para quienes se oponen activamente a la existencia de este sistema de control es: ¿Qué se puede hacer ahora, en este momento tan oportuno, para avanzar en el colapso?
La abolición no es imposible. De hecho, puede ser inevitable. Puede estar ocurriendo por sí sola ahora mismo y sólo necesita que le ayudemos a que ocurra un poco más rápido. ¿Qué se puede hacer? Bueno, no es ciencia del cerebro ni cirugía de cohetes. Imagínese que es usted el responsable de estos vastos y extensos complejos. Pregúntese qué es lo que NO quiere que ocurra.
Pues hazlo.
Considere que todos los complejos industriales dependen de redes logísticas de oficinas administrativas y almacenes y proveedores y distribuidores para mantener esos complejos en funcionamiento. Ninguno de ellos está detrás de muros o vallas impenetrables; ninguno de ellos está bajo la vigilancia armada de un ejército. Todos ellos son vulnerables, frágiles e inflamables.
Todos los lugares tienen aparcamientos. Cada vehículo en cada aparcamiento es vulnerable y frágil e inflamable. Cada vehículo tiene neumáticos, y entra y sale de los aparcamientos a través de puntos de estrangulamiento que son, a su vez, vulnerables.
Quizá con imaginación podamos desarrollar métodos de bajo riesgo y alto rendimiento para hacer que estos complejos sean completamente inmanejables, dando paso a una era en la que ya no existan.
Un gran recurso que reimagina la abolición está disponible en detroitabc.org.
Somos dueños del futuro. Cuanto más hagamos, más rápido llegará.
FUENTE: JUNE 11TH
TRADUCCIÓN: ANARQUÍA